Registration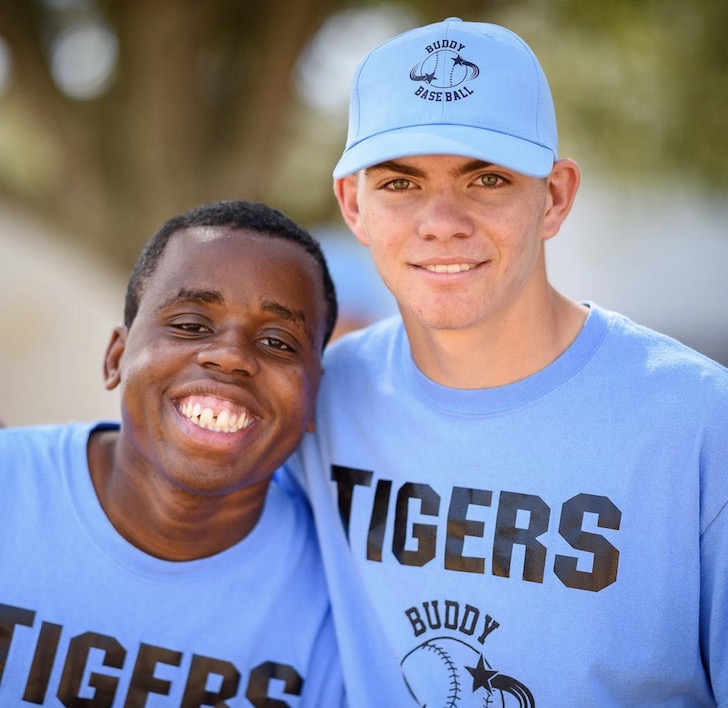 It is important that all players, buddies, coaches and volunteers register by the deadline so teams and game schedule can be created.
Important Dates
Spring 2018 Season: Saturday, 2/17/2018 through Saturday, 4/7/2018
Registration Deadline: Friday, 1/5/2018 – 6:00 pm
New Buddy & New Coach Training:  Saturday, 2/10/2018 from 12:00 – 12:40 pm
Meet & Greet: Saturday, 2/10/2018
Buddy Baseball Bash End of Season Party: Sunday, 4/8/2018
Registration Links
PLAYER REGISTRATION IS CLOSED – OUR ROSTERS ARE FULL
Late Registration – $25 fee per buddy. Buddies ages 10 to 22. Each buddy is assigned to the same player for the 7 games per season. We would like the buddies to commit to at least 4 of the 7 games.  If you can't commit to 4 games, but still want to be a buddy, you can sign up as a backup buddy. We will place you on a team, but not assign a player and you can fill in and assist as needed.  Financial assistance is available.
No fee. All coaches will have a background check conducted by Buddy Baseball.
On an as needed basis, you may be asked to help your child's team with the following:
Assist with warm up/practice, Catcher position, Dugout Assistance (monitoring children in dug out, helping with batting order, keeping an eye out to ensure players are wearing helmets when they go to the on deck circle. etc…)
Coordinate team snacks – prepare list of player/family who will bring the snacks/drinks each week (initiate at Meet & Greet)