Registration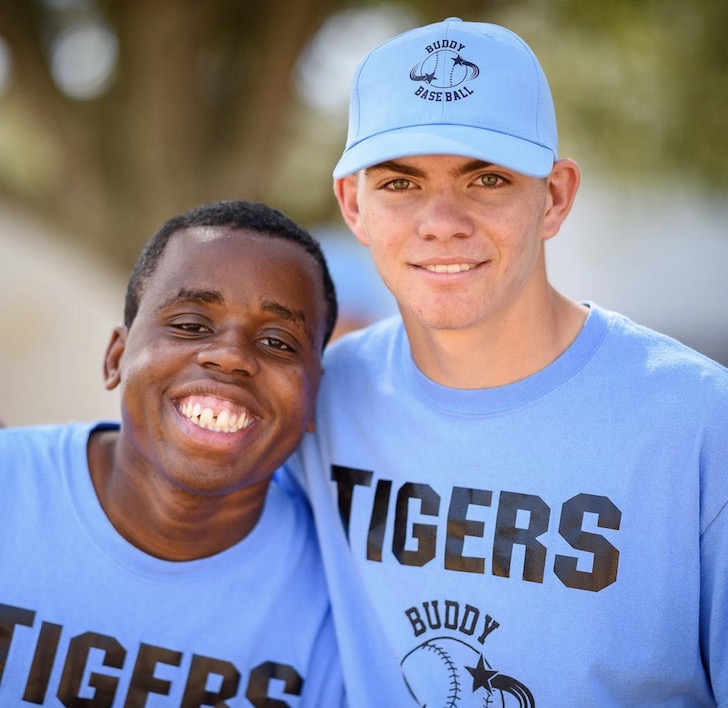 It is important that all players, buddies, coaches and volunteers register by the deadline so teams and game schedule can be created.
Important Dates
Fall 2017 Season: Saturday, 9/30/2017 through Saturday, 11/11/2017
Registration Deadline: Friday, 8/25/2017- 6:00 pm
Player and Coach registration is closed.  Buddy registration is still open.
New Buddy & New Coach Training:  Saturday, 9/23/2017 from 12:00 – 12:40 pm
Meet & Greet: Saturday, 9/23/2017
Buddy Baseball Bash End of Season Party: Sunday, 11/12/17
Registration Links
Player Registration is closed
$30 fee per player. Students with special needs ages 8 to 22. Financial assistance is available.
Late Registration – $25 fee per buddy. Buddies ages 10 to 22. Each buddy is assigned to the same player for the 7 games per season. We would like the buddies to commit to at least 4 of the 7 games.  If you can't commit to 4 games, but still want to be a buddy, you can sign up as a backup buddy. We will place you on a team, but not assign a player and you can fill in and assist as needed.  Financial assistance is available.
No fee. All coaches will have a background check conducted by Buddy Baseball.