Events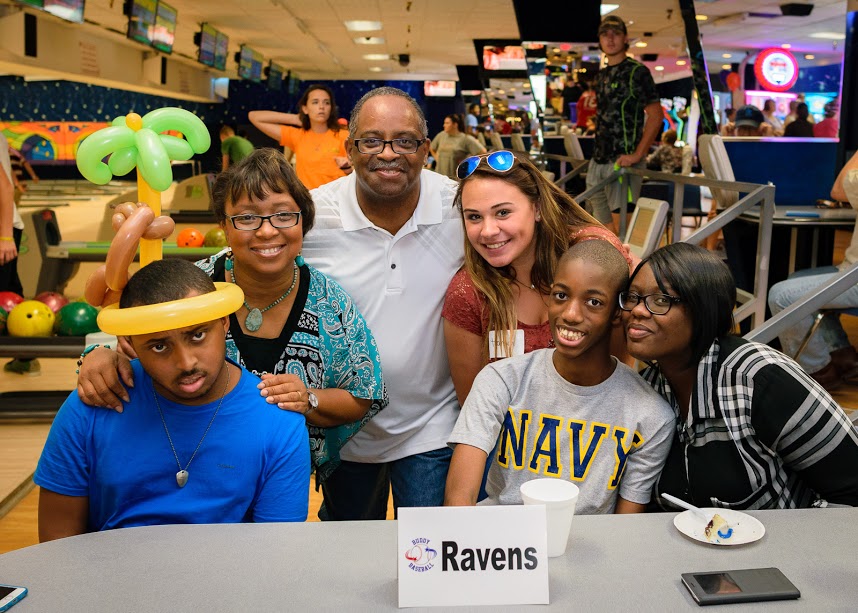 Throughout the year, events and gatherings are planned to keep the players, buddies, coaches and families connected. These take place during the season as well as off season. While many are at the ball fields, other are around Tampa Bay.
Meet & Greet
Prior to opening day, a Meet & Greet luncheon is held where players, buddies, coaches and families meet one another, learn more about the season and pick up uniforms. Buddy Training for new buddies and coaches is also held that day.
Buddy Baseball Bash – End of Season Party
What better way to celebrate a winning season than with a bowling party held at the close of each season.  Bowling, prizes, face painting, pizza and so much more. It's an afternoon the whole family can enjoy.
July 4th Parade
Players can ride on the float and parents can walk along the parade route tossing out beads and candy. The two-mile parade meanders through Temple Terrace every July 4th.  If you have beads collected from other parades, you can donate them to Buddy Baseball.
Appreciation Night
At the close of each season, sponsors, coaches and adult volunteers gather for a night of appreciation at Gaspar's Patio Bar & Grille. A recap of the season is presented and sponsors receive special recognition and plaques.
Buddy Run
This is the largest annual fundraiser for Buddy Baseball presented by Congregation Beth Am. It features a 5K and 1 Mile Fun Run. A Buddy Dash is also held for runners with special needs.  A portion of the proceeds from the run benefit Buddy Baseball.
Additional have included:
Sertoma Club Cookouts
Special Needs Legal Presentation
100th Game Celebration
Best Buddies Friendship Walk
Tampa Bay Rays Games
Bingo
Temple Terrace Chamber of Commerce Business Expo