Buddy Baseball: Camaraderie, Acceptance, Fun
Our League
Buddy Baseball is a non-competitive recreational league serving the Tampa Bay community for boys and girls ages 8 to 22 with special needs.  Each player is paired with a buddy to assist the player as needed on the field and in the dugout.  The league fosters friendships and breaks down barriers giving special needs children the opportunity to play an organized sport.  Not only do the players experience the thrill of participating in a baseball game, they also experience team play and camaraderie.
Buddy Baseball is a 501(c)(3) non-profit organization.
Fall 2017 Season: Saturdays, 9/30/2017 through Saturday, 11/11/2017
Registration Deadline: Friday, 8/25/2017- 6:00 pm
New Buddy & New Coach Training:  Saturday, 9/23/2017 from 12:00 – 12:40 pm
Meet & Greet: Saturday, 9/23/2017
Buddy Baseball Bash – End of Season Party: Sunday, 11/12/17
Join the Team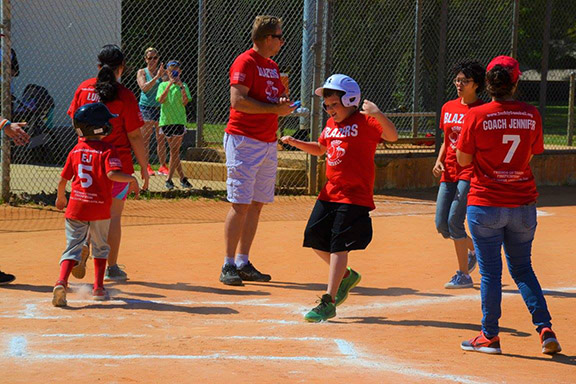 Games are one hour with a 15-minute practice prior. Teams consist of six players, six or more buddies and coaches. Each team plays one game per Saturday during a Spring and Fall season each running for seven weeks.
Build a Field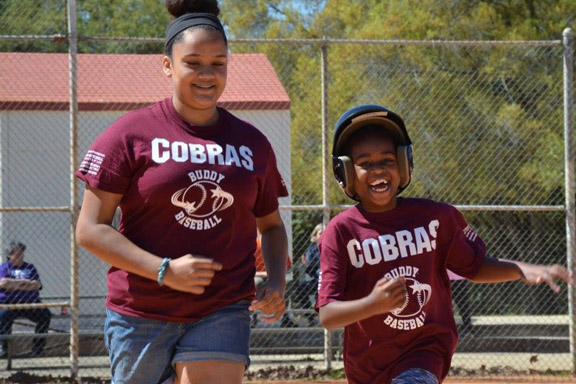 Help us build two synthetic rubber fields that are wheelchair accessible and safer to play on for all players. The State of Florida has already awarded $250,000 towards the project. Invest in the league's future during our capital campaign.