Our Story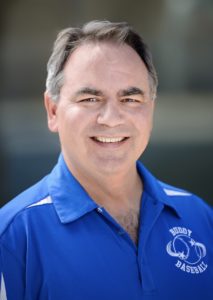 I started Buddy Baseball in the summer of 2009 after being inspired by my sister Sheri from Rockford, Ill.  Sheri's son, Matt, has special needs and she was searching for a recreational program where he could be successful. Her local Recreation Center didn't offer anything geared towards children with special needs. Sheri heard about a Buddy Baseball program in Chicago and decided to start one in Rockford in partnership with the Recreation Center. It was a success from day one.
After hearing about the league's success and the joy it was bringing to the players, their parents and the buddies, I knew we had to have a program like that in Tampa.
In July of 2009, I met with the Temple Terrace Parks and Recreation Department and shared my idea and vision for a Buddy Baseball league. Within five minutes of our initial meeting, they were on board. The league was started with $10 out of my own pocket for a website domain name. The league has flourished and grown to what it is today with a lot of help and passion from many people. The league continues to grow, and every season is bigger than the last.
In addition to all our promotion, word of mouth advertising is our best source for new players and buddies to the league. Along with our dedicated board of directors and the City of Temple Terrace, we are all proud to give children with special needs the opportunity to play a recreational and organized sport, just like any other child.
Sincerely,
Russ Oberbroeckling
Executive Director
PLAY BALL!!