Sponsorships
Since 2009, hundreds of players with special needs have benefited from the generosity of our sponsors. That equates to hundreds of home runs, countless smiles and immeasurable friendships sponsors have brought to the players, their families and all our buddies, coaches and volunteers. Help keep our league running successfully and become a sponsor today!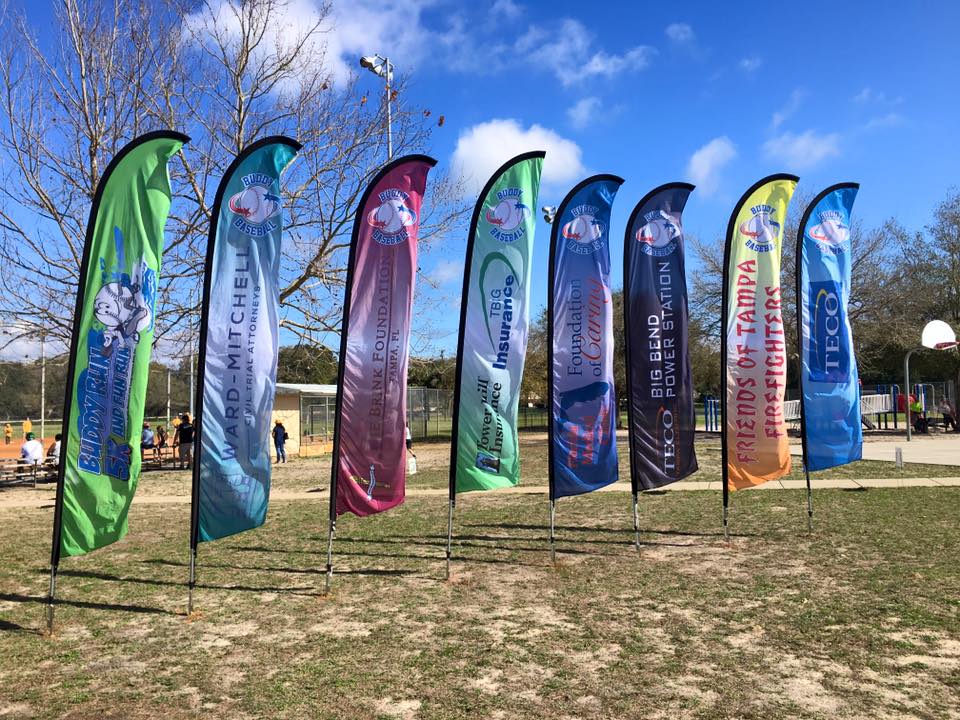 Key Benefits:
Company name on a team uniform
Logo on sleeve of all uniforms for Grand Slam sponsors
Logo and link back to your company website from sponsor page
Banner or field sign with logo
Announcer recognition during games
Company name and logo in team handbook
Higher sponsorship levels enjoy increased visibility in Buddy Baseball marketing and promotions. Click on the links below to learn more about each sponsorship level, to become a sponsor or see who is currently a sponsor.
Sponsorships Opportunities (PDF download)
Sponsor Registration (online form)
You can also mail your sponsorship form to:
Buddy Baseball Inc.
P.O. Box 290361
Temple Terrace, FL 33687-0361
Please make your tax deductible donation payable by check to Buddy Baseball Inc. and mail to our attention at the PO Box noted. Buddy Baseball is a 501c nonprofit organization.
Thanks again for your continued and generous support and let's PLAY BALL!!
Russ Oberbroeckling
Buddy Baseball Executive Director
(813) 416-5742
Russ@BuddyBaseball.org